Crash Courses at Excel Swim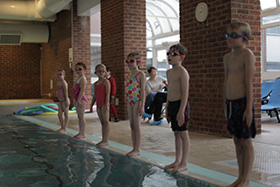 A crash course consists of five half hour lessons at the same time each morning from Monday to Friday.
From age 4 upwards
Qualified and friendly level 2 teachers
All staff DBS checked
Attendance must be for the whole week
Beginner classes will improve confidence water confidence through a range of fun activities each day.
Improver classes are designed to improve stroke development and increase stamina.