AquaBellies® Yoga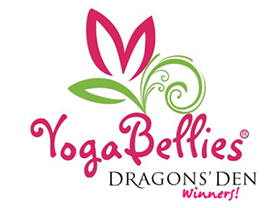 AquaBellies® mentors guide women and infants through the most important stages of their lives using gentle water based yogic practices and techniques. Our classes are not just for pregnancy or with baby, but for all women at every stage of their lives.
What is AquaBellies®?
AquaBellies® classes are for women throughout their lives and follow the same peaceful, healthy philosophy as our mat based YogaBellies® classes. Water based movement has many benefits including relaxation, releasing hydrostatic pressure, relieving swelling in joints and limbs and allowing you to bliss out.
AquaBellies®, AquaTinies, AquaMamas and AquaBelles (our classes not related to pregnancy or babies) allow you to stretch, strengthen and maintain your flexibity... With half of the effort! Have a look at our range of AquaBellies® classes to find out which one is for you.
Why practice yoga in the water?
You may have heard of the many physical and psychological benefits that participating in yoga can bring... Why not take your practice to the pool and allow your body to meet a whole new wave of health benefits.
Exercising in the water is known for its therapeutic and rehabilitation uses, well designed classes and a motivating instructor will give you a thorough workout that is just as effective as land based exercise.
To Book
For enquiries and to book at a class, contact Anjli Patel on:
anjli@yogabellies.co.uk or call 07840 904 887
About Anjli Patel
For More Information, visit the YogaBellies' Web Site